Designed to stay on, when you're going off. It's the best SURFHAT you can get wet-well. Duck Dive beautifully. Non irritable.
Great Sailing Hat as well as other conditions.
Ideal for Sailing, fishing, Kite Surfing, Camping, boating, Wind Surfing, jogging in windy condition - anything to do with hash condition our ProtecSun Surfhat and Surfcap will stay on.
It has bult in plastic beak so it retains it's shape. It will not come off easily.
Surfhat has ear covers which will give you some protection against sun and wind.
Special Mesh material is used for Ear covers. It is fine enough for protection from sun/wind and coarse enough for your hearing. ProtecSun Surfhats and Caps Ear cover dose not give you "putting sea shells over your ears affect".
100 % nylon - Rip Stop material. For more effective sun protection Our hats are double layered, so that you get more UV sunprotection than single layer.
Navy colour fabric is used on the bottom side of beak with all the colour way in order to minimise reflection from water.
Adjustable chin strap -easily adjust in water without fuss. Back strap - not only adjust your size of the hat
also prevent flipping up the front beak in strong off shore days when you are going off.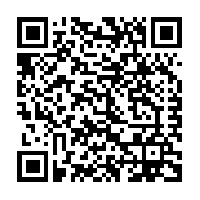 SIZE CHART
| | | | |
| --- | --- | --- | --- |
| SIZE | | DEPTH OF HAT | LENGTH OF BEAK |
| XS - toddler to adult | 48-55cm | 6.50cm | 5.50cm |
| S - shallower than M (SOLD OUT) | 55-57cm | 7.00cm | 7.00cm |
| M | 55-57cm | 8.00cm | 7.00cm |
| ML (SOLD OUT) | 58-59cm | 8.00cm | 7.00cm |
| L (SOLD OUT) | 60-61cm | 8.00cm | 7.00cm |
| XL (SOLD OUT) | 61-64cm | 8.00cm | 7.50cm |
How to find your right size hat.
STEP 1
Measure the circumference of your head, as shown below using a tape measure.
Start at your fore head and go around right above your ears and come back to the fore head again.
If you don't have a Tape measure please use belt or ribbon then measure it.
STEP 2
I am 56CM and I enjoy my S size hat. Michael is 58 CM and he is happy with his ML size.
If you are not sure about your size, please contact us we are happy to help you.
02 66858778
If you wish your protecsun hats need to be little bit shallower.
ProtecSun Hats are made shallower than normal hat for clear sight, especially our New stock.
However everyone's head shape is deferent, if you think your head is shallower than our Surf hat there is easy solution to adjust the depth of the hat.
You could use safety pin - (the best to use a nappy safety pin they do not rust.) to adjust your hat to suits you.
Frequently asked questions.
Q. Why don't ProtecSun surf hats have mesh on the side of the hat?
A. Using mesh material on ProtecSun hats makes them stretch more than they should. Mesh material also offers less UV protection.
Q. Why don't ProtecSun Surf Hats and Caps have leakage holes like other brands hats do?
A. It is not neccesary to have water holes on ProtecSun hats and caps. They do not change the performance of the hat or cap in any way. The holes do not have any role in letting out water when using, besides, the holes give less UV protection.
Q. Why does the chin strap look longer?
A. When in the water the last thing you want to worry about is your hat. The chin strap is designed long enough for easy reach without looking. Excess of the chin strap will not bother you, BELIEVE ME!!
5 stars

4 stars

3 stars

2 stars

1 stars
No reviews so far. Be the first to review this product.
Leave a comment
custom content goes here